School Board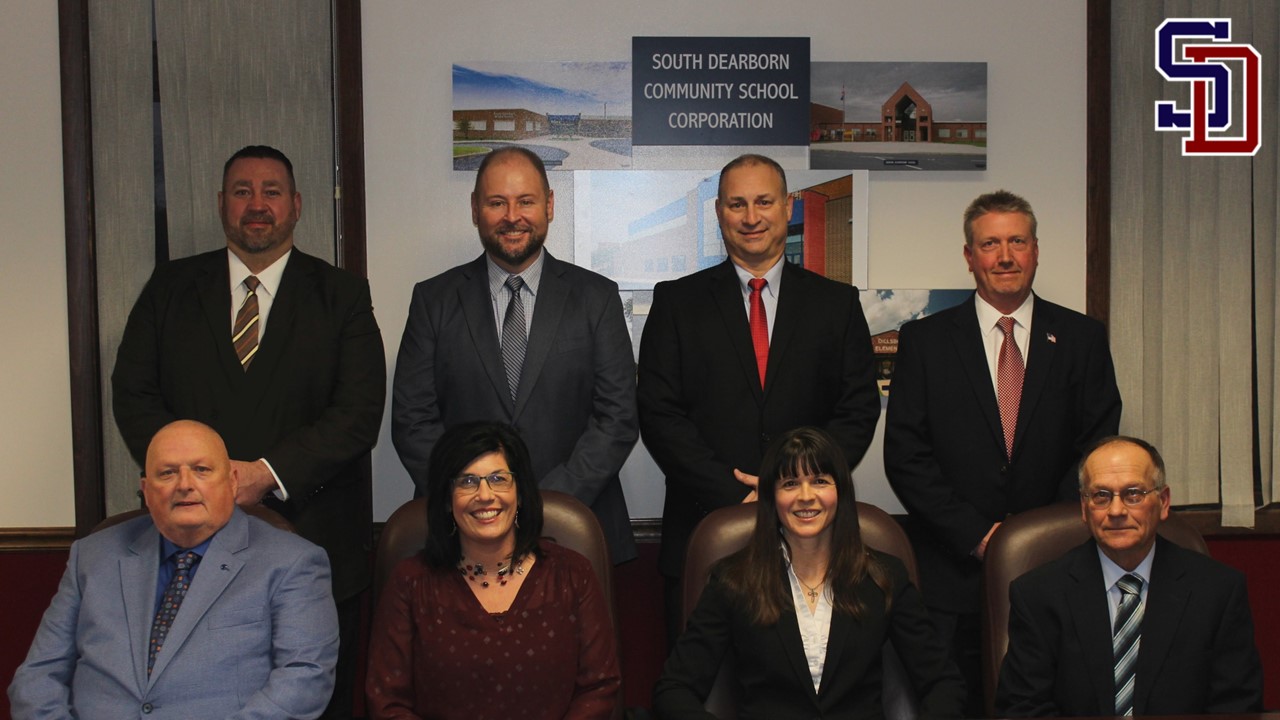 The residents of the South Dearborn Community School Corporation are lucky to have a group of dedicated men and women serving on their school board. Members that serve on the school board give their time and energy to help provide the children of S.D.C.S.C. with the best education.

The South Dearborn School Board is a hard working group of dedicated professionals working tirelessly for the future of South Dearborn - the children.

Click here to view both a map of the School Board Townships and School Board member's terms of election.

School Board meetings take place the 3rd Tuesday of each month. You can learn more about the Board Meeting topics of discussion by visiting our school board information area.
Officers

Members