eLearning Information

Please see the information and dates below in regards to eLearning at South Dearborn Community School Corporation.
eLearning Days 2021-2022
Wednesday, September 15, 2021
Thursday, October 21, 2021
Wednesday, February 9, 2022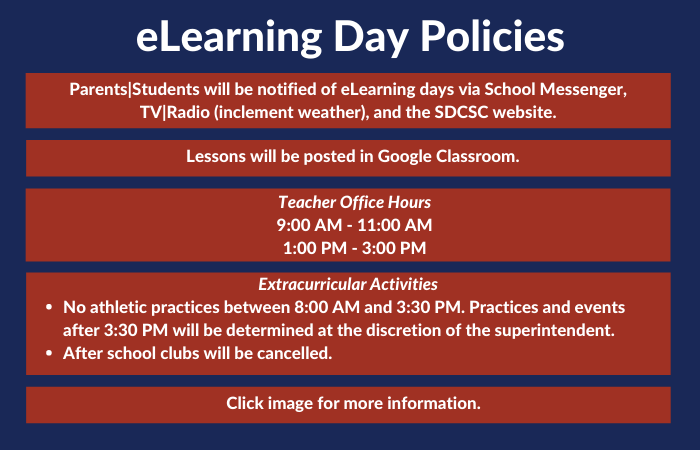 Wi-Fi Map

This is a map of locations that have free Wi-Fi.
You may want to call ahead to ensure the location is open. Restaurants may require a purchase. Libraries may require a library card or membership.