Ivy Tech Partnership - Early College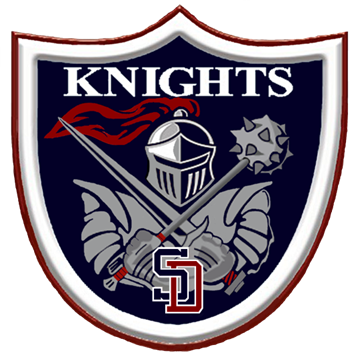 +
= Saving $$$
SDHS continues to make major strides in offering dual credit courses to our students. We currently offer 15 courses through Ivy Tech Community College at no expense in our high school. We also have courses through Thomas More and Indiana University. Out of the 15 Ivy Tech courses offered, 11 are in the (TGEC) Transfer General Education Core. Most colleges/universities are $300 or more per credit hour. That is a cost savings of at least $9,000 for a student going to college. SDHS students are now able to earn the TGEC with strategic planning and high academic achievement. This wouldn't be possible without the establishment of our partnership through our (MOU) Memorandum of Understanding with Ivy Tech Community College. Just this year, we are sending 21 students to take Art Appreciation and/or Introduction to Public Speaking on Ivy Tech's Lawrenceburg campus. These dual enrollment courses are not online. They offer the true college experience of face-to-face instruction. Students take courses as a group increasing the chance for peer tutoring, collaboration, and interaction. All, and we almost forgot, the tuition is PAID FOR BY SDCSC. SDHS students can receive college credits for FREE at South Dearborn High School, and may also attend Ivy Tech Community College to receive FREE college credits. All students have to pay for is books when attending classes on-campus. Wouldn't it be nice to be able to leave the high school building for a little while, maybe grab a quick snack from a local restaurant, and then head to college? Wouldn't it be beneficial to start college with a small high school cohort group? Wouldn't it save us some money by using the partnership of Ivy Tech and SDCSC to earn college credit through dual enrollment when only paying for books, not tuition, not a fee?
The IVY TECH Administration and the SD High School Administration will collaborate to create committees to determine course offerings, faculty participants, and the appropriate selection and sequencing of all dual enrollment course offerings. In addition, these committees will work to align SD dual credit offerings with IVY TECH dual enrollment offerings in order for participating SD students, while enrolled as a high school student, to earn credentials and/or certifications contemporaneous with earning a high school diploma, such as Technical Certificate in the Transfer General Education Core (hereinafter referred to as "TGEC") or advanced manufacturing and industrial technology courses. This TGEC credential consists of thirty (30) credit hours and is equivalent to one (1) year of college. Community stakeholder participation will be encouraged.
Check out our 2016-2017 curriculum guide information on dual enrollment.

2016-2017 SDHS Ivy
Tech
TGEC
South Dearborn High School is an emerging Early College High School. Please see the website below for additional information.
http://cell.uindy.edu/our-work/early-college-high-school/echs-in-indiana/indiana-early-college-high-school-network/
The website below takes you directly to the TGEC, which all of our SDHS students are eligible to achieve.
https://www.

ivytech

.edu/core/