Welcome to South Dearborn Middle School!
Welcome!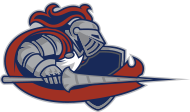 Where students EXCEL and SUCCEED with the highest of expectations!
With approximately 360 students in grades 7- 8, South Dearborn Middle School provides an extraordinary learning experience in a small town, quiet, rural setting. We strive to provide students with the intellectual and social tools to live effective, purposeful, and enjoyable lives.
SOUTH DEABORN MIDDLE SCHOOL VIRTUAL MEET THE TEACHER
←
(Click)
2020-21 Enrollment Information
Skyward Family Access (Returning Students)
SDCSC Virtual Learning Agreement
---
Academic Achievements
"A" Rating from the Indiana Department of Education: 2014-2015 and 2015-2016!
Classes offered for high school credit: Algebra, Geometry, Biology, Spanish, and Health.
Our students are driven to develop self-esteem, self-awareness, and a thirst for continued lifelong learning in a safe and effective learning environment. At South Dearborn Middle School, your child will enjoy a well-rounded educational experience including:
Strong Academic Programs
Hands On Science, Technology, & Engineering Programs
Comprehensive & Competitive Athletics
Clubs & Activities
Prepare to excel at South Dearborn Middle School!
SUCCESS DRIVEN! Grow. Excel. Achieve.

Monthly Letter
SOUTH DEARBORN MIDDLE SCHOOL
****SUCCESS DRIVEN****
Grow. Excel. Achieve.
Welcome to South Dearborn Middle School, and welcome to a new school year! Hopefully, everyone had a fun, safe, and relaxing summer break! When the doors open for students on August 1, 2018, that will mark the 13th year in this building! This should be a great school year; one filled with many opportunities for all of our students. The SDMS faculty and staff will continue to strengthen the commitment of good work and excellence in education, and truly believe our students will GROW, EXCEL, and ACHIEVE!
We look forward to a positive and productive year! We hope to see each of you at school activities and sporting events. We value your involvement and so do your children. We also value home/school communication and will strive to do our very best to provide you with the latest information possible. You may see daily, up-to-date information on our website as well as on Facebook and Twitter. Please contact us if, and when, the need arises. We are here for you and your child.
Again....welcome to South Dearborn Middle School....a place where education is premier and opportunities abound! SDMS is "SUCCESS DRIVEN!"

Sincerely,
Jason Cheek, Principal
jason.cheek@sdcsc.k12.in.us


812-926-2090; option 2
Where students EXCEL and SUCCEED with the highest of expectations!

With approximately 360 students in grades 7- 8, South Dearborn Middle School provides an extraordinary learning experience in a small town, quiet, rural setting. We strive to provide students with the intellectual and social tools to live effective, purposeful, and enjoyable lives.

SOUTH DEABORN MIDDLE SCHOOL VIRTUAL MEET THE TEACHER

←

(Click)

2020-21 Enrollment Information

Skyward Family Access (Returning Students)

SDCSC Virtual Learning Agreement

---

Academic Achievements

"A" Rating from the Indiana Department of Education: 2014-2015 and 2015-2016!
Classes offered for high school credit: Algebra, Geometry, Biology, Spanish, and Health.

Our students are driven to develop self-esteem, self-awareness, and a thirst for continued lifelong learning in a safe and effective learning environment. At South Dearborn Middle School, your child will enjoy a well-rounded educational experience including:

Strong Academic Programs
Hands On Science, Technology, & Engineering Programs
Comprehensive & Competitive Athletics
Clubs & Activities

Prepare to excel at South Dearborn Middle School!

SUCCESS DRIVEN! Grow. Excel. Achieve.



SOUTH DEARBORN MIDDLE SCHOOL




****SUCCESS DRIVEN****




Grow. Excel. Achieve.





Welcome to South Dearborn Middle School, and welcome to a new school year! Hopefully, everyone had a fun, safe, and relaxing summer break! When the doors open for students on August 1, 2018, that will mark the 13th year in this building! This should be a great school year; one filled with many opportunities for all of our students. The SDMS faculty and staff will continue to strengthen the commitment of good work and excellence in education, and truly believe our students will GROW, EXCEL, and ACHIEVE!





We look forward to a positive and productive year! We hope to see each of you at school activities and sporting events. We value your involvement and so do your children. We also value home/school communication and will strive to do our very best to provide you with the latest information possible. You may see daily, up-to-date information on our website as well as on Facebook and Twitter. Please contact us if, and when, the need arises. We are here for you and your child.



Again....welcome to South Dearborn Middle School....a place where education is premier and opportunities abound! SDMS is "SUCCESS DRIVEN!"




Sincerely,






Jason Cheek, Principal




jason.cheek@sdcsc.k12.in.us


812-926-2090; option 2