Welcome to Dillsboro Elementary!
Welcome!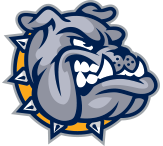 Where students thrive in our progressive, innovative atmosphere.
With approximately 234 students in grades K-6, we offer smaller class sizes which results in a more personalized approach to each student's education. Our nurturing teachers are completely dedicated to your child's educational success. We focus on understanding each child's learning style, and utilize differentiated instruction to address our students' needs.
At Dillsboro, your child will enjoy a well-rounded educational experience including:
•
Strong Academic Programs
• Music & Art Opportunities Beginning in Kindergarten
• Numerous Clubs & Activities
•
Athletic Teams Beginning in 5th Grade
Prepare to grow at Dillsboro!
Kindergarten Registration for the 2020-21 School Year:
Click Here
Administration
With leadership from Superintendent Mr. Eric Lows, the South Dearborn Community School Corporation educators are energized to continue raising the bar in education. Our administrators lead the strategic vision for the school and determine our overarching curriculum. We are fortunate to have such a strong leadership team at the helm at Dillsboro, and throughout the South Dearborn Community School Corporation.
Our school administrators work closely together to ensure your child's educational experience is exceptional from their first day of Kindergarten through their last day of high school.
Dillsboro Principal
Sam Melton
sam.melton@sdcsc.k12.in.us

Meet Principal Melton

Mr. Sam Melton is the Principal for the Dillsboro Bulldogs. This is his sixth year as principal at Dillsboro. He has over 15 years' experience in the field of education. He also served as a laboratory chemist for five years in an industrial setting. Prior to administration, he taught middle school and high school science, most recently teaching and coaching in the Sunman/Deaborn School Corporation. Mr. Melton received his bachelor's degree and Master's degree from Ball State University.

Mr. Melton loves spending his extra time with his wife Amy, and his two children (Carter and Elizabeth).

His office door is always open and he is happy to meet and talk with parents, students, and community members.


A Message from Principal Melton

I would like to welcome everyone back for the 2018-19 school year at Dillsboro Elementary School. I hope everyone had a relaxing and fun-filled summer, but are excited about the school year to come. We have a lot of great things planned for your students this year and I know the teachers are excited about the upcoming year. We are looking forward to providing a challenging but rewarding experience that will help your child succeed not only in school, but in life. As always, please contact me with any questions or concerns.
Yours in Education,
Mr. Melton
Where students thrive in our progressive, innovative atmosphere.

With approximately 234 students in grades K-6, we offer smaller class sizes which results in a more personalized approach to each student's education. Our nurturing teachers are completely dedicated to your child's educational success. We focus on understanding each child's learning style, and utilize differentiated instruction to address our students' needs.

At Dillsboro, your child will enjoy a well-rounded educational experience including:

•

Strong Academic Programs

• Music & Art Opportunities Beginning in Kindergarten

• Numerous Clubs & Activities

•

Athletic Teams Beginning in 5th Grade

Prepare to grow at Dillsboro!

Kindergarten Registration for the 2020-21 School Year:

Click Here

With leadership from Superintendent Mr. Eric Lows, the South Dearborn Community School Corporation educators are energized to continue raising the bar in education. Our administrators lead the strategic vision for the school and determine our overarching curriculum. We are fortunate to have such a strong leadership team at the helm at Dillsboro, and throughout the South Dearborn Community School Corporation.

Our school administrators work closely together to ensure your child's educational experience is exceptional from their first day of Kindergarten through their last day of high school.

Dillsboro Principal

Sam Melton

sam.melton@sdcsc.k12.in.us
Meet Principal Melton
Mr. Sam Melton is the Principal for the Dillsboro Bulldogs. This is his sixth year as principal at Dillsboro. He has over 15 years' experience in the field of education. He also served as a laboratory chemist for five years in an industrial setting. Prior to administration, he taught middle school and high school science, most recently teaching and coaching in the Sunman/Deaborn School Corporation. Mr. Melton received his bachelor's degree and Master's degree from Ball State University.

Mr. Melton loves spending his extra time with his wife Amy, and his two children (Carter and Elizabeth).

His office door is always open and he is happy to meet and talk with parents, students, and community members.

A Message from Principal Melton


I would like to welcome everyone back for the 2018-19 school year at Dillsboro Elementary School. I hope everyone had a relaxing and fun-filled summer, but are excited about the school year to come. We have a lot of great things planned for your students this year and I know the teachers are excited about the upcoming year. We are looking forward to providing a challenging but rewarding experience that will help your child succeed not only in school, but in life. As always, please contact me with any questions or concerns.

Yours in Education,

Mr. Melton