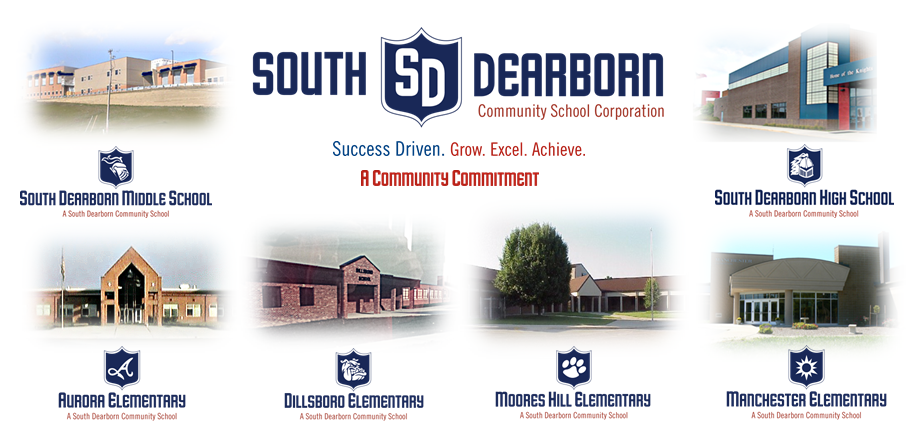 Building Project




A

t the August 15 Board meeting, the South Dearborn Community School Board approved a total building project not to exceed $13.5 million dollars. The work will be divided in to six different projects, as per the individual buildings. Each of the six projects will be under $10 milllion. Should the full $13.5 million be utilized, t

he tax bill impact to the taxpayer would be approximately $0.0815 per $100 of assessed value. For an average township home valued at $150,000, this represents an annual tax increase of approximately $53.18 annually or $4.43 per month

.



South Dearborn Community School Corporation held four public meetings to discuss needed maintenance of, and upgrades to, the corporation's facilities. The public and taxpayers were all encouraged to attend and be informed about the proposals under discussion.

Each of the four work sessions were open to the public to offer an opportunity for stakeholders to provide input to the Board. All four work sessions were advertised in the local media outlets and on the school's website.

A list of proposed projects were developed by Central Office staff and building principals over several months during walk-throughs of each respective building. The proposed work includes replacement of carpeting throughout the district, replacement of ceiling tiles, enhancing building exteriors and entrances, remodeling the high school auditorium, remodeling and adding to the high school musical arts, choir, and band facilities, adding new signage, remodeling the football/track restrooms, completing maintenance and repairs of the high school pool, upgrading to LED interior and exterior lighting, placing artificial turf on the football field, and building a new, multi-purpose activity center.

A Notice of Project Hearing and Preliminary Determination will be delivered to the newspapers by August 30th, 2016. The school Board would then hold a public meeting on September 19th, 2016 to:

• Hold a Project and Preliminary Determination Hearing;
• Adopt the project resolution;
• Adopt the preliminary determination resolution;
• Adopt the reimbursement resolution



Please contact Dr. John Mehrle, Superintendent, or Dave Lusby, Board President, with any questions.





Welcome


Welcome to South Dearborn Community School Corporation, where our schools share a community commitment for each student to be Success Driven. Our safe and secure campus offers a beautiful setting for learning for students in grades K-12. With four elementary schools, one middle school and one high school, our school corporation provides a format for learning that is designed to meet the needs of all children.

At South Dearborn, we are "Success Driven." Grow. Excel. Achieve.

Our Mission
South Dearborn Community School Corporation's mission is to Grow, Excel, and Achieve.



Our Vision


Our vision of the South Dearborn Community School Corporation is that of a leading school corporation with a shared commitment to a continuous improvement process that engages and challenges all stakeholders. Students are immersed in a rigorous, personalized curriculum supported by a 21st century learning environment. A culture of excellence is sustained with a dedicated team working collaboratively toward common goals. South Dearborn is fiscally responsible and provides a safe and secure learning environment where parents choose to send their children and staff desire to work.

What We Believe


South Dearborn Community School Corporation believes:



Data-driven, personalized learning experiences increase student achievement.
All students can achieve at higher levels.
Students must be actively engaged in their own education.
A rigorous and relevant curriculum fosters college and career readiness, and supports a systematic framework to engage student learning.
It takes a strong community partnership to collaboratively educate students efficiently and effectively.
The effective application of technology enhances curriculum and increases corporation efficiency.
Extracurricular activities promote learning and develop a well-rounded, comprehensive educational experience.
What We Value
South Dearborn Community School Corporation values:
An educational framework that drives student success.
Teachers who effectively deliver instruction, are accountable for student learning, and are dedicated advocates for students.
Personnel who are dedicated to common goals, fiscal responsibility, and well-maintained, clean facilities within a safe and secure learning environment.
Corporation Goals & Action Plan
1. Develop and implement the framework needed to receive AdvanceEd, K-12 District Accreditation.
2. Improve stakeholder satisfaction.
3. Prepare and implement research-based school safety plan for measuring and improving building and staff safety preparedness.
4. Increase capacity to utilize technology in the classroom.

Access Helpful Resources
Meet Our Superintendent
Dr. John Mehrle
WANT TO LEARN MORE? We welcome your questions!