Athletics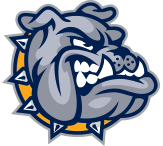 Dillsboro Elementary is the home of the Bulldogs, and our students enjoy showing their school spirit through participating in or attending our school sporting events.
Being part of a team helps to develop leadership skills & teamwork. Our students have access to a variety of athletic opportunities including:
o Basketball Team - 5th & 6th Grade
o Cheerleading Team - 5th & 6th Grade
o Wrestling – 6th Grade
o Swimming – 6th Grade
o Cross Country – 6th Grade
o Community Soccer, Baseball & Softball Programs
Compared to other schools in our area, we think you'll find that opportunities to start playing school sports begin much earlier at South Dearborn. Even the youngest of athletes can join in with intramural Basketball Teams beginning at the Elementary School level. All individual sports such as Wrestling, Swimming, & Cross Country begin in 6th Grade, while team sports begin in 7th Grade.
To learn more contact the school office at 812-926-2090.