About Dillsboro Elementary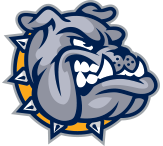 Where students thrive in our progressive, innovative atmosphere.
A K-6 elementary offering smaller class sizes which results in a more personalized approach to each student's education. Our nurturing teachers are completely dedicated to your child's educational success. We focus on understanding each child's learning style, and utilize differentiated instruction to address our students' needs.
At Dillsboro, your child will enjoy a well-rounded educational experience including:
•
Strong Academic Programs
• Music & Art Opportunities Beginning in Kindergarten
• Numerous Clubs & Activities
•
Athletic Teams Beginning in 5th Grade
Prepare to grow at Dillsboro!